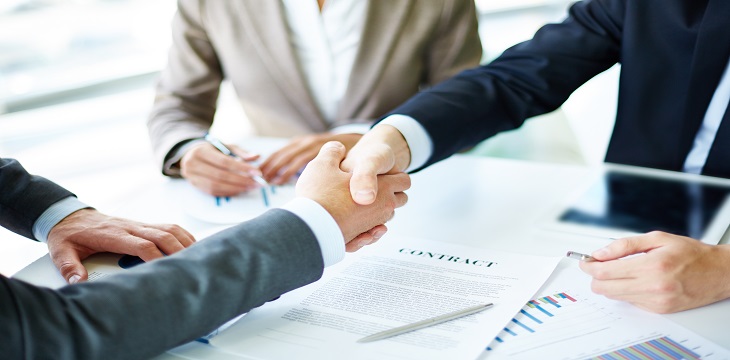 Effective Leadership Skills in the Consulting Industry
iagilityb, 2 years ago
0
3 min

read
388
Consultants are change agents. The consultant's role can often be challenging, as organizations are resistant to change and consider it to be wrapped in layers of uncertainty, ambiguity, and risk. As a consultant, you are constantly engaged in an analytical process that detects and diagnoses systems inefficiencies, business problems, and root causes. After finding the problems and causes, consultants are tasked with designing solutions and changes that almost always disrupt the status quo of the organization.
As someone with a substantial role as a change agent, consultants must build leadership skills and establish a reputation as a problem solver. You need to be resourceful and acquire a unique skill-set that combines the technical aspects of your consultant role with the other soft skills of a change agent.
To become a successful consultant, you need to learn how to inspire the people you work with and lead them to the vision you've created for their optimum success. This requires exceptional leadership skills, starting with your own self-awareness, knowing your strengths and weaknesses, and being fully dedicated to your own self-development. You also need to develop your emotional intelligence, and become a master at reading people's emotions and motives in order to build good rapport with others.
Great consultants invest time to develop interpersonal skills to aid them in building better relationships, communicating effectively and leading teams. Most consulting work involves working in groups, which deals with conflicting agendas, fostering collaboration, getting buy-in and making tough decisions.
Trust and Credibility
The foundational leadership skill a business consultant needs is to demonstrate their credibility and gain the trust of others. Without trust, your work as a business consultant will be very difficult as you are primarily an outsider to the organization with which you are working. To demonstrate your credibility, you must be accountable for your actions and decisions. Do your due-diligence to understand the corporate culture.
Problem Solving and Analytical Thinking
Organizations hire business consultants based on their reputation as problem solvers. By using your analytical skills to understand the business context and industry, while making sure to continue learning about advances in that sector, you will be able to define the root cause of the business problem and address the complexity of the situation with solutions that guarantee the organization's success.
Mentoring and Coaching
One of the most critical leadership skills you must learn as a business consultant is mentoring and coaching. When working with organizations, you need to transfer your knowledge and expertise to the team you are working with. Your coaching skills will enable you to become a teacher and a change agent. Successful leaders understand that their success depends on how well their team understands what needs to be done.
Team Management
Knowing how to resolve a conflict, to unify the team vision, to work with different personalities and different work styles, and to ultimately achieve shared goals to accomplish the team mission are crucial business consultant skills.
As a business consultant, you are responsible for not only recommending solutions, but also for acting as an active leader prepared to guide a diverse team to a shared goal. With the right attitude and the right skills, you will succeed in any organizational culture by driving positive change.
TAKE THE TEST
iAgility personality test let you get to know your personality traits.
Accurately describing how and why each of us is unique in our professional careers.